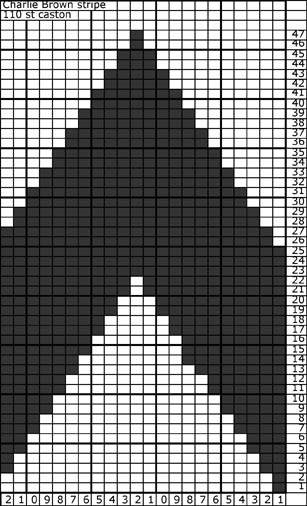 Okay! I've got the chart reworked and ready to go. I've actually modified this slightly since I made the graphic. It's a couple of rows shorter now. I printed this out, several iterations wide, and held it up to my Dad's midsection to be sure it's the right height. He's a good sport.
The chart is 22 stitches wide and I estimate a 110 stitch caston with an extra stitch on each side for selvedge will be correct. I hope. If I'm off by a tiny amount per inch, that gets multiplied fast over 110 stitches. Keep your fingers crossed!
Next hat up for: Paris. Ooh la la!