So my old hairstylist moved to California about… I'm gonna say between four and six months ago, and I haven't found a new stylist yet. This shows you how often I get my hair cut. Last week, I looked in the mirror and realized that my hair had reached the point where it looked so bad that there was nothing that even the least talented stylist could do to it that would make my head look worse than it already did.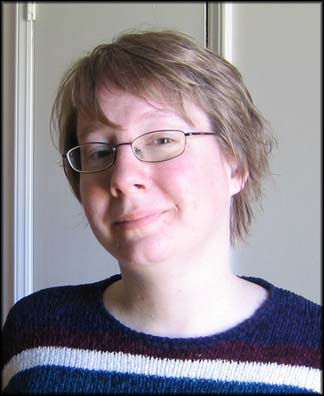 So I bit the bullet and made an appointment. I brought with me a picture of what my last stylist had done for me, taken for a post back in March 2006, after a previous stylist had attempted to scalp me.
I walked in with the picture to the left and showed it to the stylist. The guy said, "So, short." I said, "yep!" And that was the extent of any discussion about my hair.
Next thing I know he's got the gel and the spray and all kinds of stuff out and is going to town. My glasses are off, so I'm kind of trusting to fate here.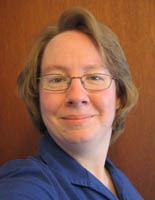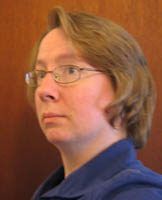 I actually like the way this looks. It's more grownup than my last cut. After I put my glasses on and saw myself, I said, "wow, now I need some new clothes." However, although I will try, I am certain that I'm not going to be able to maintain this. I don't have a curling iron, I seldom blow-dry my hair, and "product" still makes me think of my days making TV spots. I'll give it a go… but realistically, this style is too long for me.
I've got another appointment for two months from now, as opposed to my usual four to six. We'll see how this goes.
In the meantime, apparently my giant cones of orange yarn have arrived, so I'm off to pick them up. These should last me another couple of months. Yay!


P.S. – you guys know this trick, right? If you don't have a self-timer or other way to stand away from your camera, don't take a picture of yourself in the bathroom mirror – it just never looks good. Instead, use the mirror to check the viewfinder while you turn the camera toward yourself. Works every time.