Flute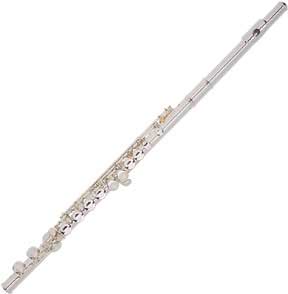 Em is playing flute in the band this coming year. Today, we rented an instrument.
The kind gentleman at Howren Music was showing us used flutes and we talked about how far we could get the price down on them. Then he asked what school we were going to. I told him, and he said, "Ah." The used flute disappeared and a new one came out of its factory packaging. Apparently there are some programs which require a certain level of instrument. He said, "If I send her over there with one of those other flutes, I'll hear about it later." So we wound up with a new flute and the book and DVD set which they'll be using at her new school. Fortunately, it's not that much more expensive.
This whole experience of moving from a Title I school to a somewhat more upscale school has been very interesting.